Connection Profile¶
This module shows a 2D profile or side-view of how selected connection(s) follows/samples the seabed/bathymetry and allows you to get a better understanding of the elevation changes for the selected connection(s).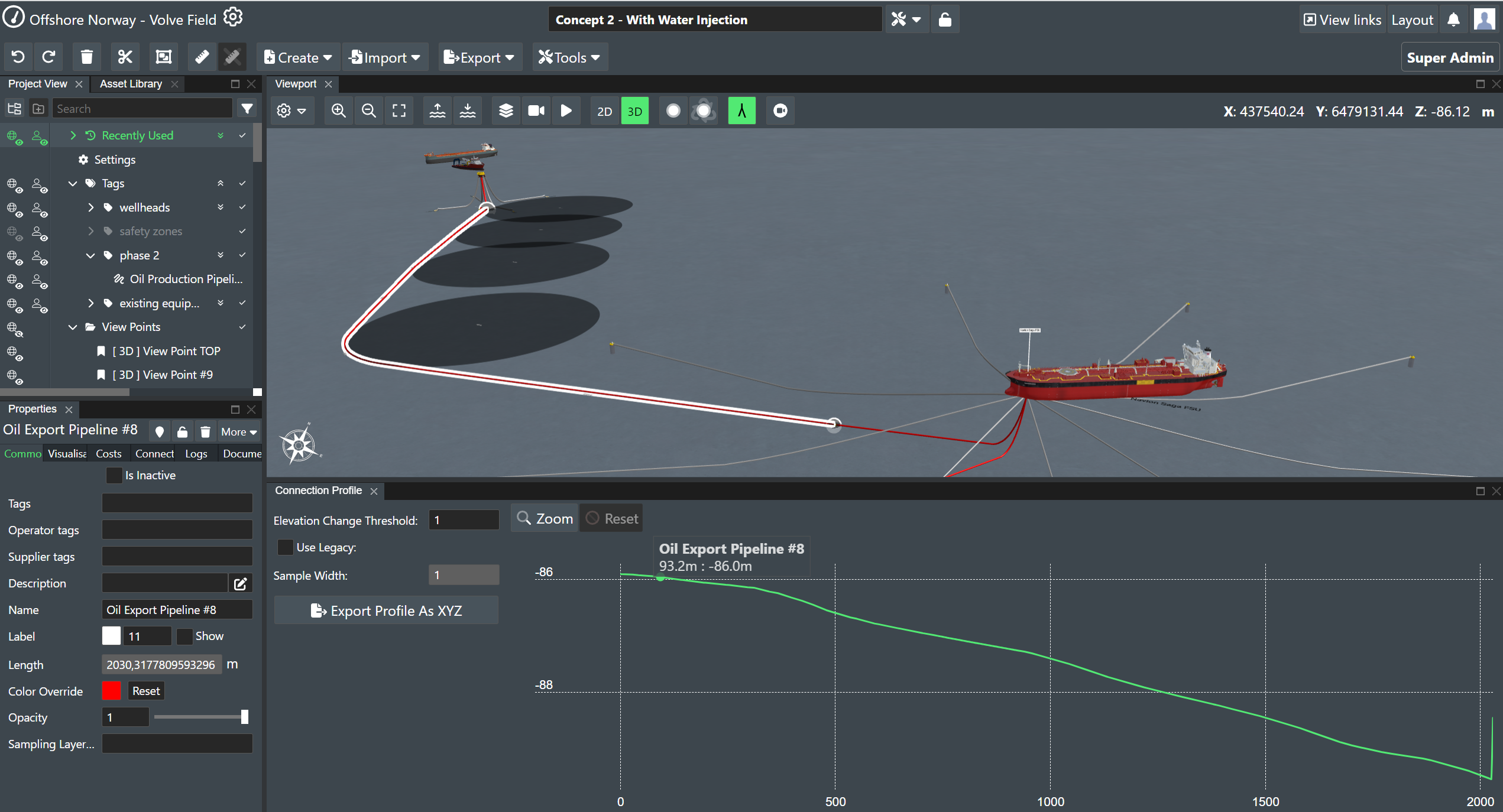 When a connection is selected you can move your mouse sideways to move the indicator along the connection profile display.

It will then display the following info: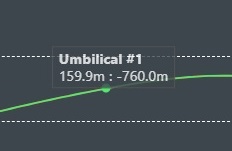 This displays the name of the connection, current distance from connection start point in units, and the actual depth in units at that specific point.
If you have the Show Kp Marker when Connection Selected option selected you will also see a circular visual indicator move along the connection in the Viewport at the same time to indicate the exact position for the sample readout.
You will also see the current X, Y, Z coordinate values in the Viewport top right corner.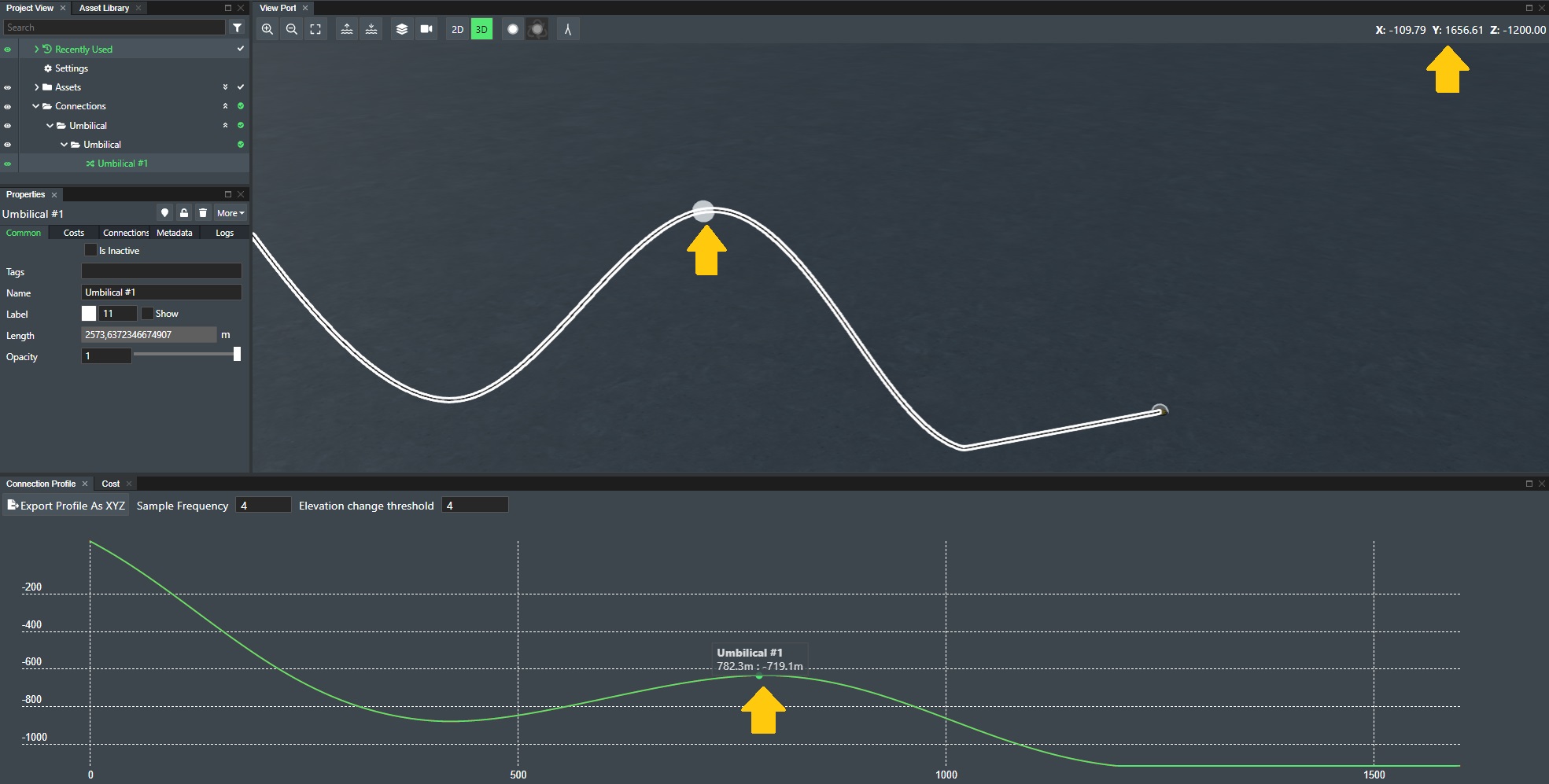 Profile Commands¶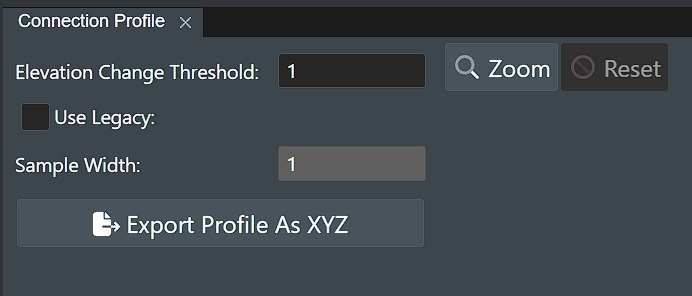 Export Profile¶
Press the Export Profile as XYZ button to export the selected profile(s) to a text file with x,y,z coordinates. Please note that in this case system exports the profile, not the connection itself. It means there is no real world coordinates, as the profile represented in XY coordinates, where X is the distance, and Y the elevation.
This file will be saved in your Download folder. If you have selected more than one(1) connection(s) the output file will be saved as a ZIP archive.
Sample Width¶
The sample width (resolution) input field allows you to set the distance in units between each depth sample reading on the connection.
Elevation change threshold¶
The Elevation change input field sets the threshold value in units on how much the connection elevation can change between each sample point. If the elevation exceeds this value, the display will mark the point with a red vertical bar to pinpoint the location.
API Call¶
The Connection Profile can also be obtained from the FieldTwin REST API. See the API documentation for more information.